Our Programs
Campers with Disabilites
The Tikvah Program at Camp Ramah in the Poconos is an integral part of our camp and enhances the entire community. Camp Ramah in the Poconos offers children and young adults with special needs and their families a continuum of experiences and opportunities for growth in the areas of Jewish identity, socialization, independence and much more.
Currently serving campers with a wide range of needs, including developmental and intellectual disabilities, autism spectrum disorders, ADHD, learning differences, and neurological impairments, we are continuously innovating to develop new opportunities and experiences for our campers and their families.
Individualized Camper Support
Our Individualized Camper Support program offers campers an opportunity to fully participate in all aspects of our camp program while living and learning with their neurotypical peers and receiving varying levels of support. Some campers who have successfully participated in this program identify themselves as having ADHD, learning disabilities and autism spectrum disorders.
Campers are supported by their bunk counselors, activity specialists and rashei edot (division heads), as well as the Tikvah Director who works closely with staff to recognize each child's strengths and needs and to help them successfully navigate camp!
Tikvah Residential Programs:
Yedidim
Our Tikvah Residential Program, or Yedidim, is for teenagers ages 13-17. Yedidim offers campers the complete scope of Camp Ramah's activities within a supported environment, providing the tools they need to successfully navigate daily living activities and the social aspects of camp. Our program serves campers with a wide range of disabilities, including developmental and intellectual disabilities, autism spectrum disorders, and neurological impairments. While our campers have varying diagnoses, they all have difficulty making and maintaining age-appropriate peer relationships. Our highly staffed and structured programmatic day offers participants opportunities to learn and grow through real summer camp experiences within a safe, nurturing environment that promotes independence, social skills and self-confidence.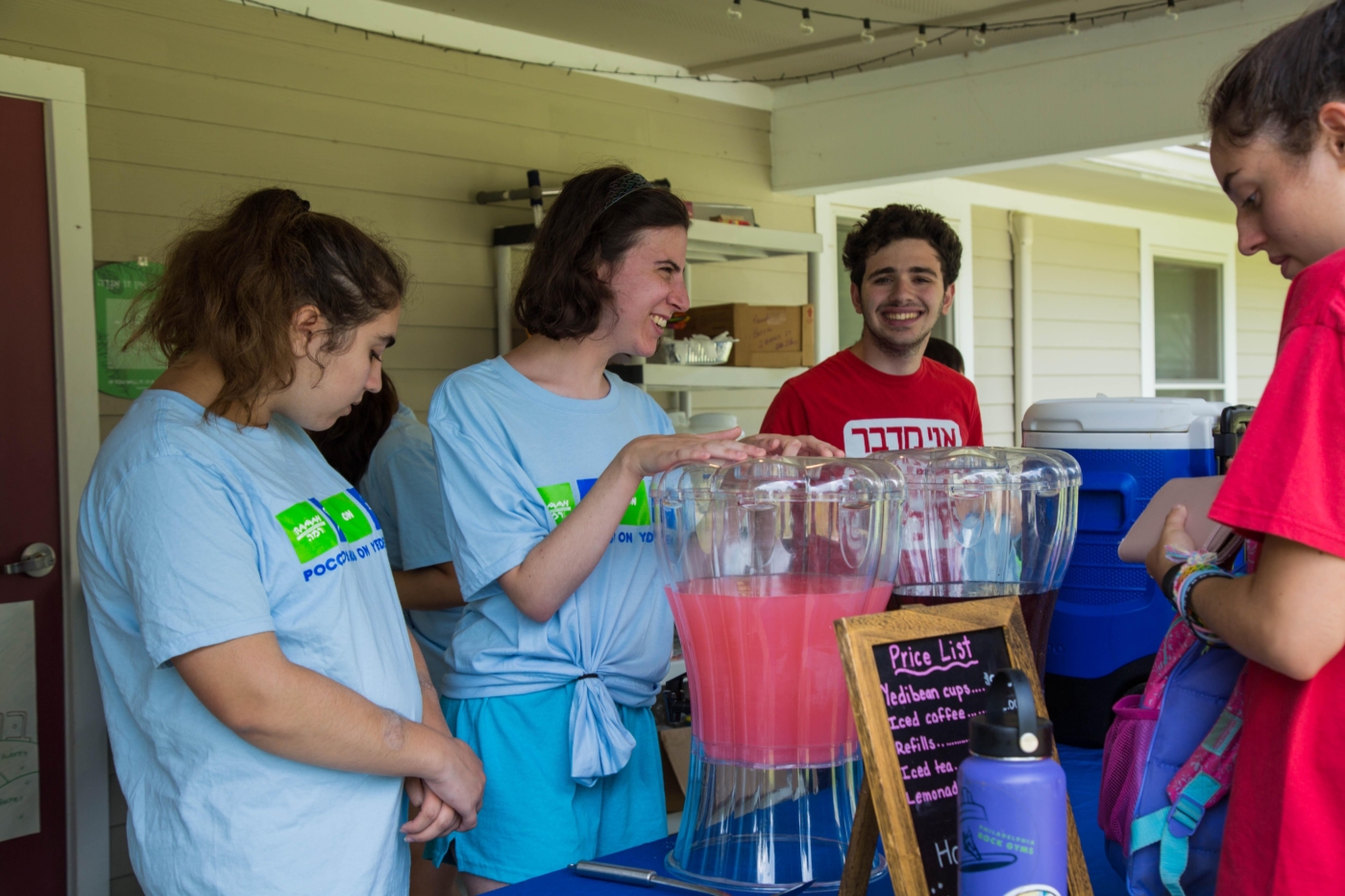 Ma'avar
A transitional program for Yedidim campers who are 16+ years old that bridges Yedidim and Touchnit Avodah. Participants in Ma'avar live in Beit Yedidim and participate in all the typical camp programming with the rest of their edah (division). Twice a week they manage and run Yedibean, a coffee shop for Camp staff. During these rotations, participants work on customer service skills, time management and teamwork.
Tochnit Avodah
The Tochnit Avodah Vocational Education Program at Camp Ramah in the Poconos is designed for young adults ages 18+ and gives them the opportunity to learn vocational skills at Camp within our supportive, joyful Jewish community. Participants are staff members who contribute to the Camp kehillah (community) while receiving the additional guidance and oversight to ensure their success in their summer roles. These individuals work in different areas around Camp, learning job skills, time management and teamwork, and enjoy traditional Camp activities, such as swimming, boating, art and sports.